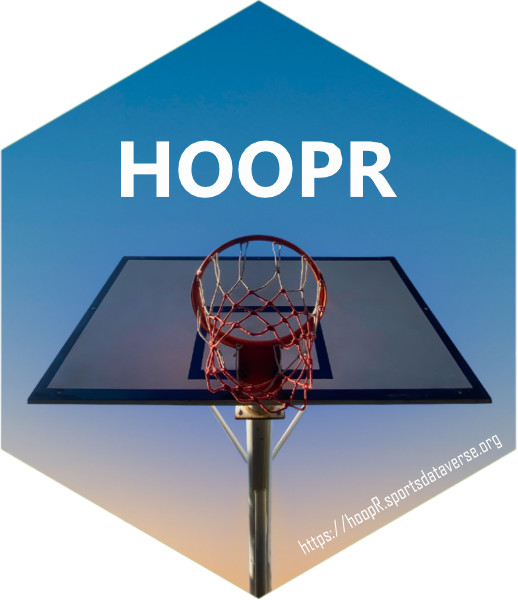 hoopR
hoopR is an R package for working with men's basketball data.
The package has functions to access live play by play and box score data from ESPN with shot locations when available. As of version 1.3.0, hoopR is also a full NBA Stats API wrapper with 127 functions added in this release.
It is additionally a scraping and aggregating interface for Ken Pomeroy's men's college basketball statistics website, kenpom.com. It provides users with an active subscription the capability to scrape the website tables and analyze the data for themselves.